Keystone Tax and Accounting
Our Mission
is to provide clients with superior personalized tax, accounting, and consulting services by implementing practical solutions for our clients' diverse needs.
TAX SERVICES – BUSINESSES AND INDIVIDUALS
Tax Preparation
There are several options when it comes to tax preparation. 
Option #1. Doing it yourself. There are different software programs available, and some of them are free. If your tax return is simple, you may be able to use this option, but we'd like to alert you... 
Tax Planning
When you complete a complex personal or business transaction, it's recommended to look into various tax alternatives in order to determine which one suits your goals best and which one brings the lowest tax liability. It's absolutely...
Small Business Accounting
As a small business owner you have more important things to do than to keep your own books. We take care of your books for you, so you can get back to the job of running your business and generating profits.
Quickbooks Services
QuickBooks is the ideal business accounting software for small to mid-sized business owners.
Payroll
We offer payroll solutions that meet your business's needs and enable you to spend time doing what you do best – running your company.
New Business Formation
A methodical plan of action is needed to fulfill your dream or goal of being your own boss and running a successful business. Success lies in the approach you choose to take. We help you avoid the common pitfalls that many new small business owners make when starting their new venture.
Succession Planning
Every company needs a back-up plan for quickly and appropriately filling critical positions that become vacant. However, companies that give this close attention often struggle with manual approaches that are time-consuming and disorganized.
Ellen
---
Keystone Tax and Accounting was started by Ellen Domorad, E.A. with a goal of providing top-notch tax and accounting services to businesses and individuals.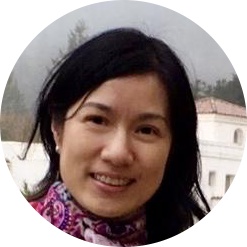 Jackie
---
Joined the team in 2017 to assist small to medium businesses and individuals with their needs in financial reporting and bookkeeping.
Need a consultation?
See How We Can Help!
Our Experts Are Ready To Help