Ellen
Keystone Tax and Accounting was started by Ellen Domorad, MST, EA* with a goal of providing top-notch tax and accounting services to businesses and individuals.
With over 15+ years of experience in tax, Ellen provides a variety of tax services to high net worth individuals and businesses including tax planning, tax return preparation, review, assistance with foreign tax issues and IRS correspondence and representation. Before opening her own practice, Ellen spent five years at Deloitte Tax LLP where she was focusing on various tax projects for corporations, partnerships, trusts, and high net worth individuals. In addition, she worked for a couple of regional CPA firms and in private accounting focusing on tax as well. Ellen obtained her Bachelor's of Accounting (she graduated Cum Laude) at California State University, East Bay, and her Master's in Taxation at San Jose State University. 
In her spare time, she likes traveling (traveled to over 35 countries!), cooking, baking bread, hiking, skiing, and reading.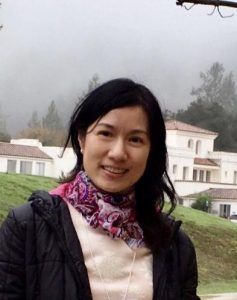 Jackie
Jackie Chen has been working in financial reporting and auditing since 2006.  She joined the team in 2017 to assist small to medium businesses and individuals with their needs in financial reporting and bookkeeping. Jackie holds a Bachelor's Degree in Business Administration-Accounting and Master's Degree in Economics.  She has worked for a Big 4 accounting firm as well as for regional CPA firms for more than 10 years. She provides a wide variety of client services including business start-up and organization, weekly, monthly and quarterly bookkeeping, and QuickBooks consulting.
In her spare time, she enjoys gardening, traveling, and spending time with her family.
(*) Enrolled agents (EAs) are only federally licensed tax practitioners who specialize in taxation and also have unlimited rights to represent taxpayers before the IRS. Only enrolled agents are required to demonstrate to the IRS their competence in all areas of taxation, representation and ethics before they are given unlimited representation rights before IRS. Unlike attorneys and CPAs, who are state licensed and who may or may not choose to specialize in taxes, all enrolled agents specialize in taxation.
Need a consultation?
See How We Can Help!
Our Experts Are Ready To Help
https://brdwaybebe.com/10-consigli-che-una-madre-divorziata-ha-dato-a-sua/